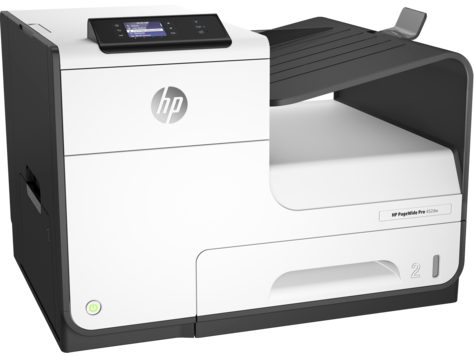 If you haven't used a new HP printer recently, you're in for an impressive demonstration. One particular printer that stands out is the HP PageWide Pro MFP 452dw. Whether in need of a home office printer or a do-it-all printer for your small business, the HP PageWide Pro MFP 452dw has some impressive features. At Governor Business Solutions, we work with a large number of printers on a daily basis, yet the HP PageWide Pro MFP 452dw is one of our favorites for a host of reasons. Here are just a few that make the printer stand out.
The Price
The price tag for the HP PageWide Pro MFP 452dw is excellent. With all of the features build into the multi-functional printer, it is hard to find anything else on the market that offers the combination of performance and cost effectiveness. So if you want a do-it-all printer that doesn't break the bank, make sure to check this option out.
Printer Speed
The HP PageWide Pro MFP 452dw produces both black and white and color prints at 40 pages per minute. This isn't the draft mode number either, it is the actual, high-resolution print performance. Other printers and manufacturers will label a printer's speed using the draft mode, which is misleading as draft mode doesn't use as much ink and is not something you'd use when producing content for a client. Plus, the ability to produce both black and white and color prints at the same speed is impressive.
Save Money On Ink
As you well know, constantly replacing ink cartridges and toner is a major expense. If you use your printer a decent amount, you may spend more on ink in a single year than you do on the printer itself. With the HP PageWide Pro MFP 452dw this is not the case at all. This is because the HP PageWide Technology utilizes special designed, high yield ink, which gives you up to 2.5 more pages printed per cartridge than the standard HP color cartridges.
Excellent Security Features
It doesn't matter if you work from home or from the office, Internet security is more important today than at any other point in time. As more and more devices connected to the Internet, additional holes in network security begins to open up. Skilled hackers are able to gain access to a closed network through weakly protected Internet of Things (IoT) devices, which includes printers. With an Internet connected printer, you need to ensure proper security measures are taken. That is why some of the most important features on the HP PageWide Pro MFP 452dw it not the print speeds or the money saving ink cartridges. It is the dynamic security enabled printer configuration. With the printer, you'll have additional network security around the printer, which reduces the chance of any kind of network breach through this connection. Other printer brands simply do not offer this kind of security.
Compatible With Nearly All Devices
It doesn't matter what kind of device you're using, as the HP PageWide Pro MFP 452dw is likely compatible with it. This isn't just limited to Windows or Mac computers though. You can send print requests directly through your mobile devices, including phones running iOS and Android. Plus, with the ability to connect to the Cloud, it is possible to wirelessly send print requests from anywhere in the world back to the office. By taking advantage of such a feature, you can be in Hong Kong and send an important document to the printer back in Michigan. This should go a long way in boosting your productivity.