Hewlett-Packard remains one of the top business printer manufacturers today. With a host of different print designs, you are able to find one that best fits your need at the right price. If you have used an HP printer before and enjoyed the quality of service it provides, now is the time to upgrade. Thanks to the selection of multi-function printers, you can pick up a unit for your small office capable of not only handling the company printing needs, but the scanning, faxing and copying needs as well. Here are some of the top HP multi-function printers currently available.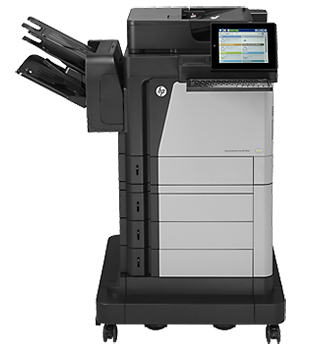 HP LaserJet Enterprise Flow M630z
If you want the printer beast, this is the way to go. It is designed for a large office, or at least one with a heavy need on printing speed and amount printed. If you are a smaller operation this may simply be too much printer. However, if you want a top of the line printer, this monochrome printer is the way to go. It offers 60 pages per minute print speed, plus it can connect to your hardware or network via a LAN (Ethernet) cable connection USB 2.0 or through a USB host.  You also have the ability to print directly from a mobile device, should this be a need your office is looking for.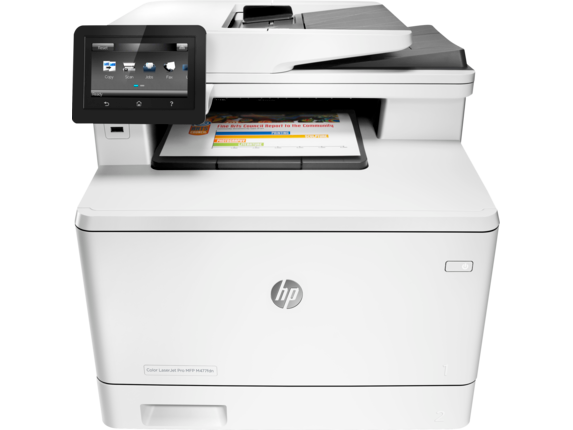 HP Color LaserJet Pro MFP M477fdn
This is smaller than the previous option, but it is still one of the better multi-function printers available. The laser color printer is perfect for when you need not only grayscale documentation, but brilliantly colored charts or even photographs.  Along with the host of connectivity options, you can print at a max speed of 28 pages per minute, both in black and white or in color (there is no drop off in speed when switching to color).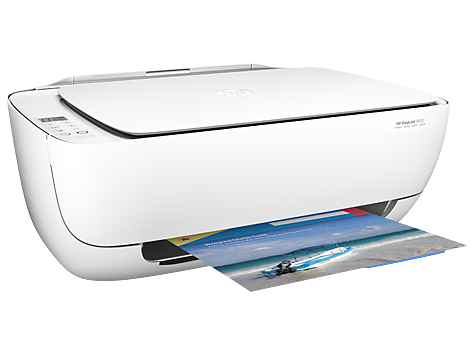 HP Deskjet 3630 All-in-One Multifunction Printer
If your office doesn't require an extremely powerful printer, designed to handle multiple jobs at once and hundreds during the week, this HP printer is a great option. The smaller, desktop based printer is an ink-jet, color printer, designed to also give you copy and scan features (there is no fax option with this printer). You can connect to your business network either through a USB 2.0 connection or through a network Wi-Fi. You can print up to 20 pages per minute in black and white and 16 pages per minute in color. When you need the occasional print or scan performed, this is a nice, inexpensive option.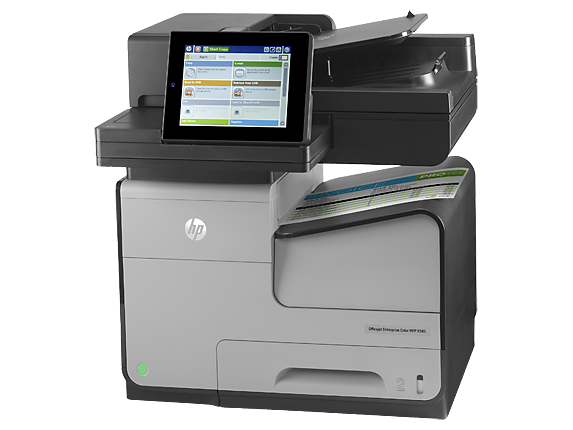 HP Officejet Enterprise Flow X585z
When you need a powerful printer but you don't need the top performing option, this is the way to go. It still provides more features and design options than the traditional desktop printer, yet it is not as expensive as the massive, stand alone unit. This is a happy medium ink-jet color printer. The printer offers impressive speeds at up to 75 pages per minute (both black and white or color), and copy speeds up to 44 pages per minute. You'll never be waiting long for a print job to complete, which makes it a fantastic printer for when you have multiple print jobs throughout the business day.
When it comes to selecting from the best HP multi-function printers, make sure to check out the wide selection at Governor Business Solutions. You'll find the best of the best right here, and with a quality service staff at your disposal, feel free to ask any questions you might have. This way, you can rest assured you'll always end up with the best printer for your particular needs.