Zebra barcode printers and Zebra labels are designed to make life easier for your business. Stock inventory, sales numbers and stock information can be difficult to monitor without state of the art technology. With the aid of this hardware, you'll see an instant boost in productivity while reducing the amount of time you spend on tracking within your business. There are different kinds of barcode writers and scanners based on your individual needs, so understanding the difference in the technology used is important.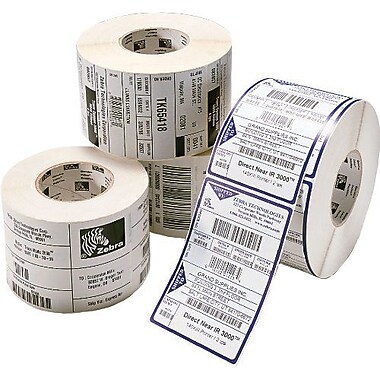 Desktop Printers
There are different kinds of barcode printers, each of which can provide you with a specific service. If you run a small business without a very large output, using a desktop printer may be the best way to go. It is easy to print barcodes for shipping or for some general stock, although it isn't made to produce large numbers of barcodes. You know the kind of production and barcode needs your business has, which is why the desktop printers are the way to go.
Industrial and Print Engines
Industrial printers are there if you do require a large number of barcodes printed at once. Perhaps you need to tag clothing or you have a large shipment going out. If your company's production is more than just a handful at a time, industrial printers are there to help you meet your particular needs with less down time. Now, if your production is beyond a small industrial company and is more towards the corporation level, you need something even more powerful. The print engine is able to produce an extremely high volume of barcodes and you have more customization options for creating unique barcode systems. Whether you have the barcode produced for a product you list online or simply for internal usage instead, a print engine may be the kind of hardware you're looking for.
Mobile Printers
The mobile printer is exactly that. Perhaps you have a technician that needs to print a barcode for a piece of hardware used in the field. Mobile equipment has very specific needs, and while it is not for everyone, it is extremely helpful for those who are constantly on the go and don't have the room for a larger printer requiring a power outlet.
Kiosk Printers
These kinds of barcode printers make it possible to produce and print barcodes on the fly. This is a nice option when connecting to a shipping scale as it is able to read the weight and produce the necessary barcode and other information you need. Perhaps your business offers some self service features and you need hardware that can work well with this kind of design. If that is the case, this is the kind of printer you need to look into. Either way, this kind of printer or the other printers listed can create both the 1D and 2D style of barcodes. You know what works best for your business needs and the needs of your customers, which is why looking over the available hardware is best. Zebra produces a wide range of printers, which means there likely is something that will work for you. You just need to know potential output levels.
Based on the requirements of your business, there are different kinds of barcode printers and you should consider. You may just require a standard barcode scanner with the vertical bars. However, you may also need something a bit more secure via the 2D imaging technology. Whatever the kind of company you run or the kind of barcodes used within the business, there are barcode printers and scanners available for your needs.
For more information on Zebra barcode printers or Zebra labels, contact the Barcode specialists, Governor Business Solutions.